Easy Homemade Blender Salsa is perfect for a last minute happy hour or a salty snack! I love that it's fresh and packed with flavor and some good for you veggies.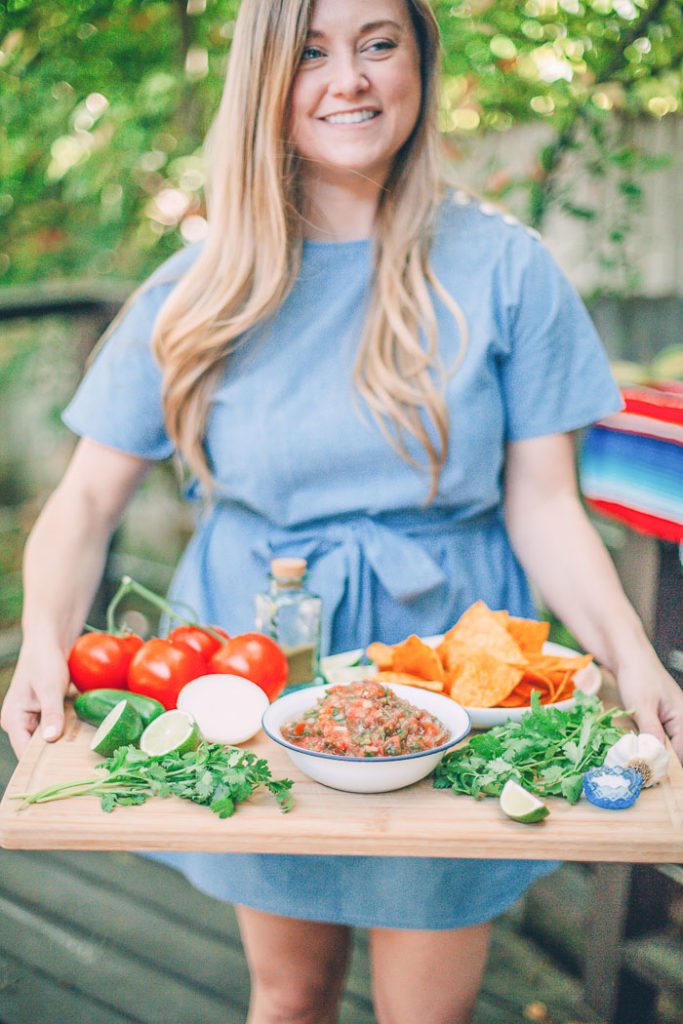 It has been a crazy week y'all! And its only Wednesday! So how about some fresh, easy, homemade blender salsa? Yes, I call it blender salsa. It's so easy to make and super fresh and healthy. Plus, you can keep it in your fridge for a week or so and snack on it anytime.
I love chips and salsa as a snack! It's a great salty snack and you even get in a few veggies too. This homemade blender salsa is so easy and has become one of BMW's mom's favorite to serve at her parties! I love it when people make my recipes. This one is perfect for parties because it's just so dang easy. You can make it ahead or right before!
If you're looking to pair this homemade blender salsa with anything may I suggest these Prickly Pear Margaritas? These two are a great match and just what ya need for a quick happy hour at home! Or grab a few cold beers. Either one works! Both are great for those super hot summer evenings here in Austin when the thought of cooking is just too much!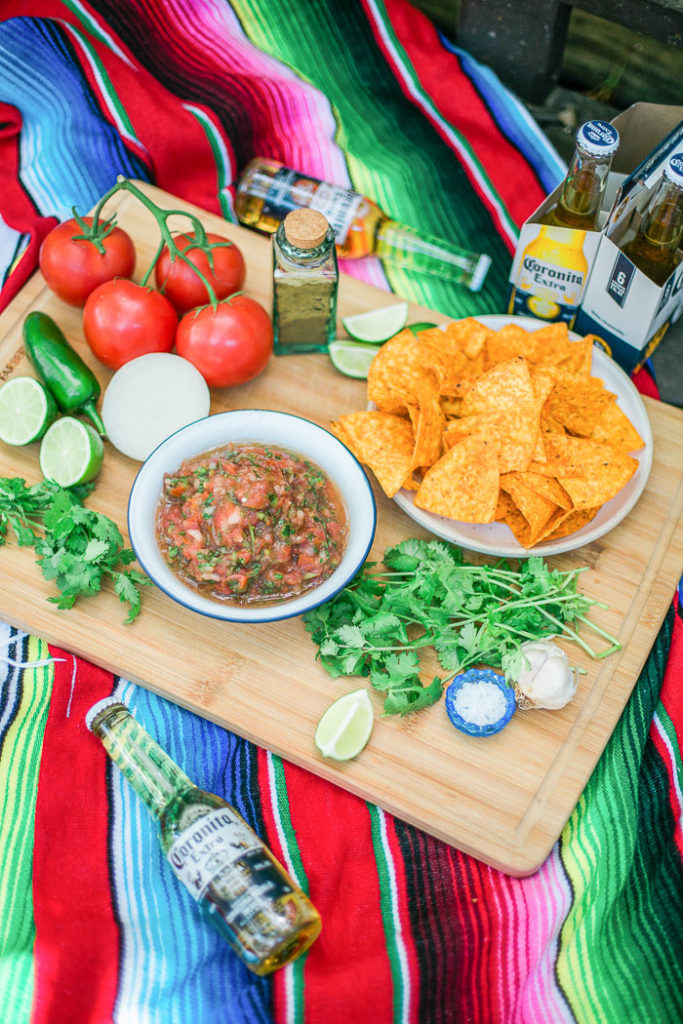 Homemade Blender Salsa
Ingredients: 
6 ripe tomatoes
1-2 jalapeños depending on your heat preference
1/2 a large white onion
4 cloves of garlic
1/2 a bunch of fresh cilantro
1 lime
1 teaspoon Kosher salt
1 teaspoon Cumin
Directions: 
Roughly chop the onions, peel the garlic, remove the seeds from half the jalapeños. Slice the tomatoes in half and remove seeds and inside. Squeeze them to remove the water from the fruit.
Place all ingredients into the blender with the juice from the lime and spices. On a low setting, blend until chunky. Strain any excess liquid if needed.
Taste test and add salt as needed. Pro-Tip: taste test on a chip since it will provide a little extra salt!
Serve immediately or store sealed in the fridge for up to a week.
Photos by Taylor Prinsen