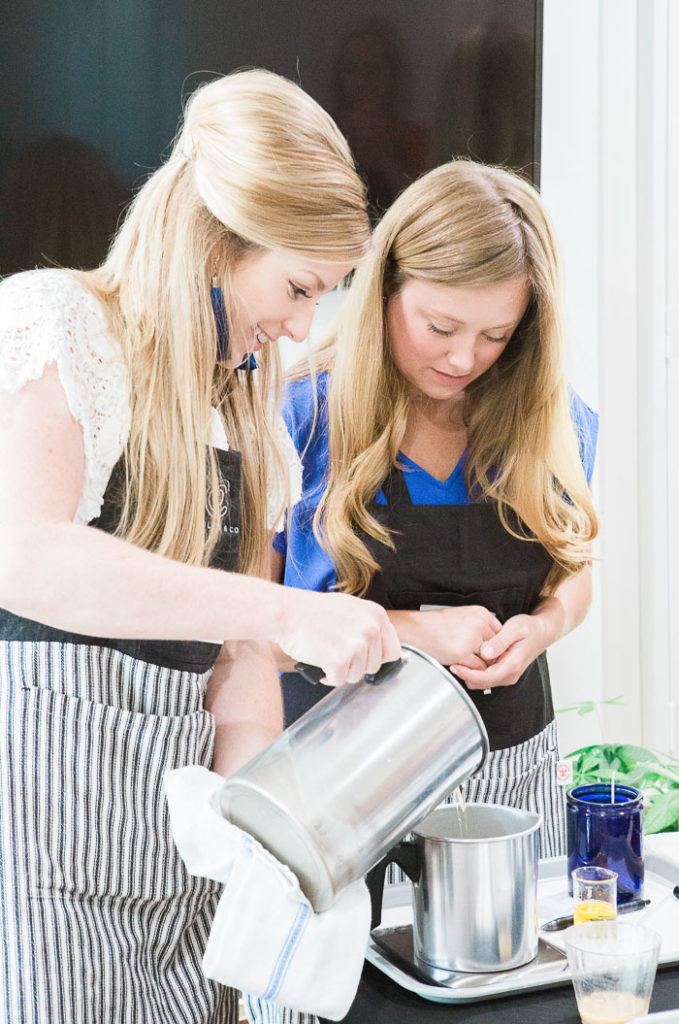 I had the opportunity to make my own candle with Candles and Co. earlier this summer. I'm a big candle lover and had so much fun that I decided to host my own Pour Party for my Bridesmaid Proposal Party! That's right, you get to choose your own scent, pour your own candle and then each guest gets to take their candle home! This is such a fun group activity!
Make Your Own Candles in Austin
While we were in Paris, I got to choose my own perfume scent based on my natural skin scent. It was such a cool experience. Since then, I've been obsessed with choosing the perfect scent for each occasion! I am a huge candle lover so when Julie the owner of Candles and Co. invited me to a Pour Party, I knew I would love it!
Julie is such a fun person and having her lead your Pour Party will ensure a good time! I had so much fun at her Pour Party that I asked her to come a host a party for my bridal party! Each lady got to choose her own scent and pour their own candle. Guests also get to choose the color of their glass jar. Julie was so sweet and even worked with me to make a custom scent. She really goes above and beyond!

Pour Party with Candles and Co.
I think a Pour Party would be SO fun to do for the holidays! Julie has a ton of holiday scents you can choose from too. She even helped me choose a custom scent for my bridal party, Whiskey Vanilla, for our Irish wedding of course! I hosted my Pour Party for my bridesmaid proposal party but you can host yours with a wine tasting! After your group pours the candles, it takes about 45 minutes to an hour for them to cure. Perfect time to try out some wines or eat dinner or play games.
Julie also sells her candles at the Texas Farmer's Market on Sundays at Mueller. She uses a soy=base and non-toxic scents that are completely safe to burn in your home! That is really important to me, so I wanted to share that part. These candles not only smell great but they are made with high quality, safe ingredients.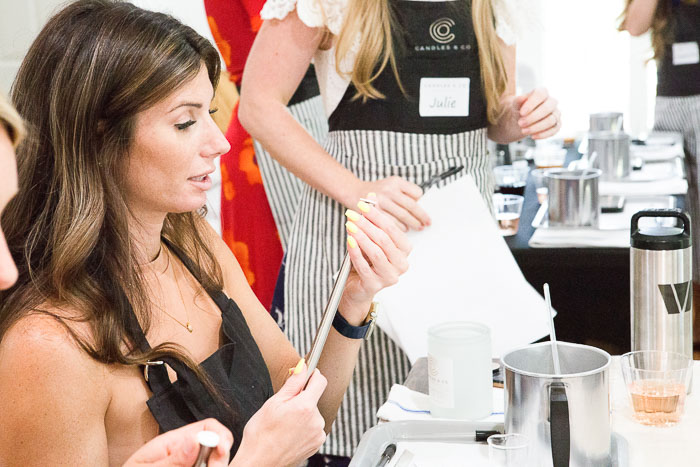 All my ladies loved the party and even some of the husbands wanted in on the action, haha! I think next time we might host a coed holiday-themed party. What do you think?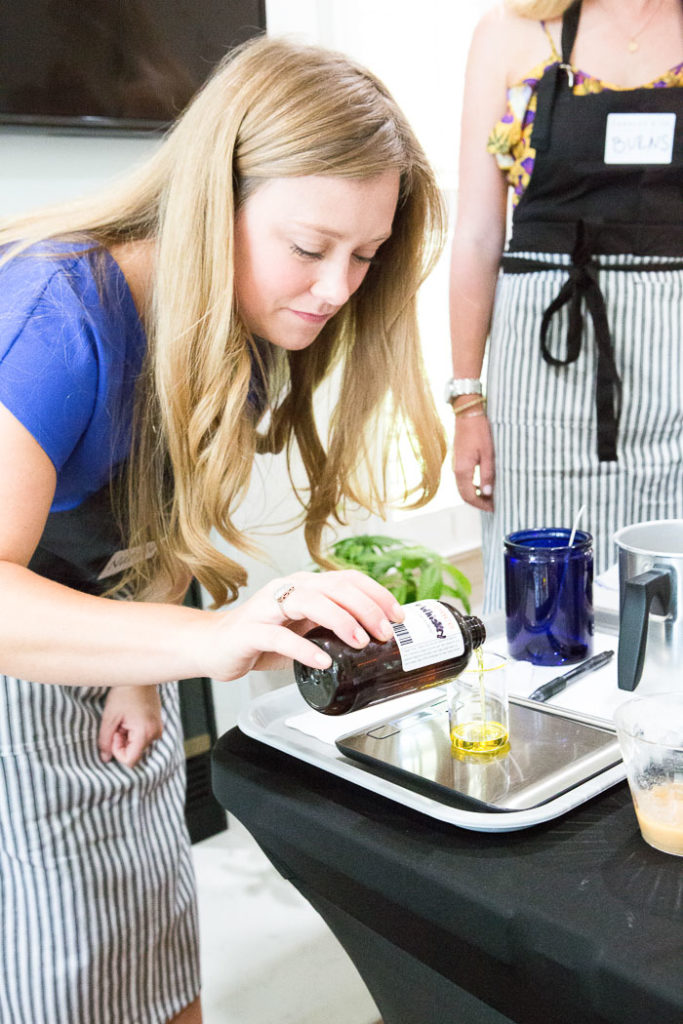 Photos by Taylor Prinsen Photography