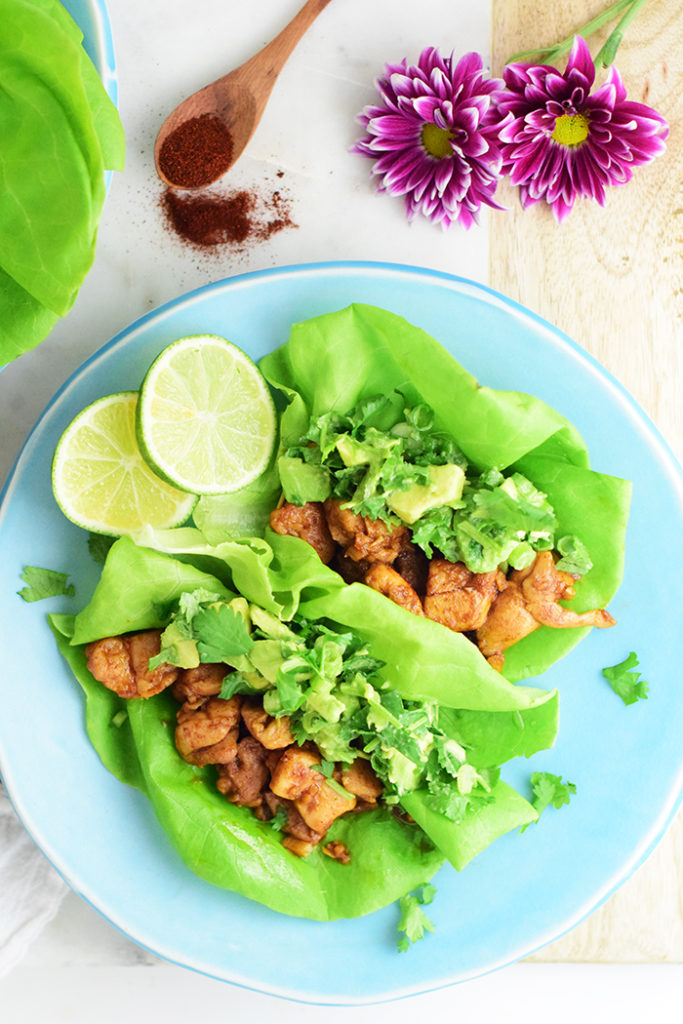 This is one of those recipes I've been keeping from y'all! It's weird because usually I share my favorite ones right away! Since BMW and I work from home we typically make our lunch everyday. Usually something pretty quick but delicious and satisfying nonetheless! At least, when I look forward to lunch then I'm not as tempted to grab something quick or order takeout. Although that certainly does happen. If you're trying to eat lean or looking for a quick weeknight dinner, then this is it! Less than 30 minutes, maybe even less than that!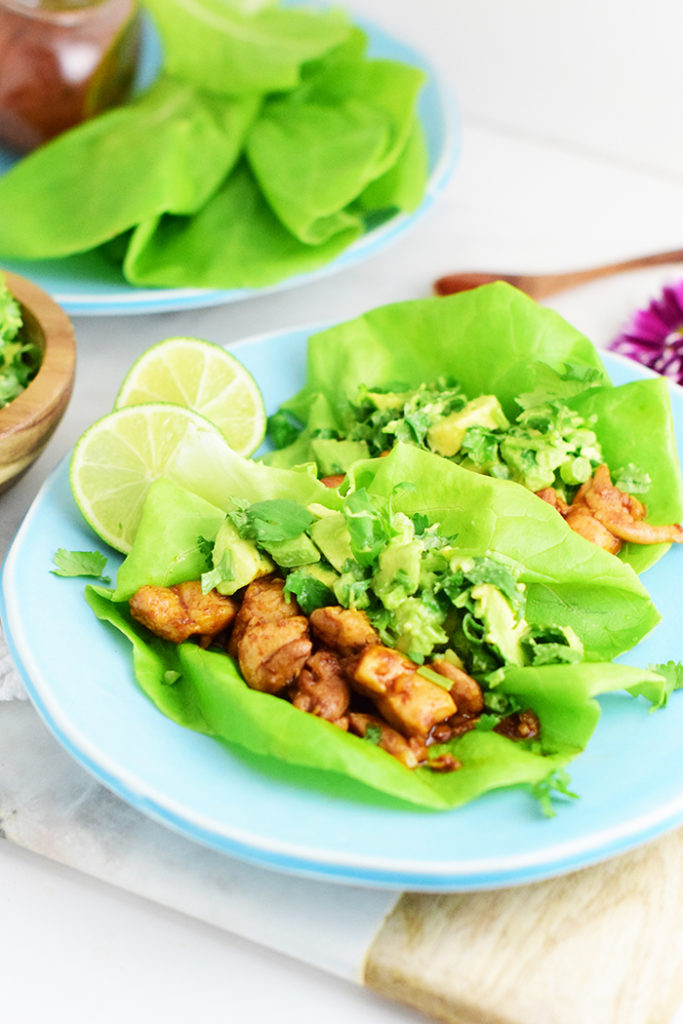 Smoky Asian Chicken Lettuce Wraps
Serves 2
Ingredients:
1lb boneless, skinless chicken thighs
1 head butter lettuce
1 small avocado
2 tablespoons chopped cilantro
1 tablespoon chopped green onions
1 small lime
1 tablespoon coconut oil
1 tablespoon minced garlic
1 tablespoon minced ginger
1 teaspoon ground smoky chipotle
1 teaspoon paprika
1 teaspoon chili powder
1/2 teaspoon salt
1/2 teaspoon black pepper
Directions:
Cube avocado and mix with cilantro, green onion and juice of lime. Set aside.
Dice chicken thighs into bite sized pieces. Toss with minced garlic and ginger, spices and salt and pepper.
Melt coconut oil in a frying pan over medium heat. Put chicken into pan and cover with coconut oil. Sizzle over medium heat until chicken is cooked through, about 8 minutes.
Divide chicken into butter lettuce leaves and top with avocado. Serve with additional lime wedges and hot sauce if you want some extra heat. I personally love to add Taco Deli's Doña sauce on these!