Smoky Asian Chicken Lettuce Wraps are a quick and healthy meal! These are perfect for lunch or dinner and come together in less than 30 minutes!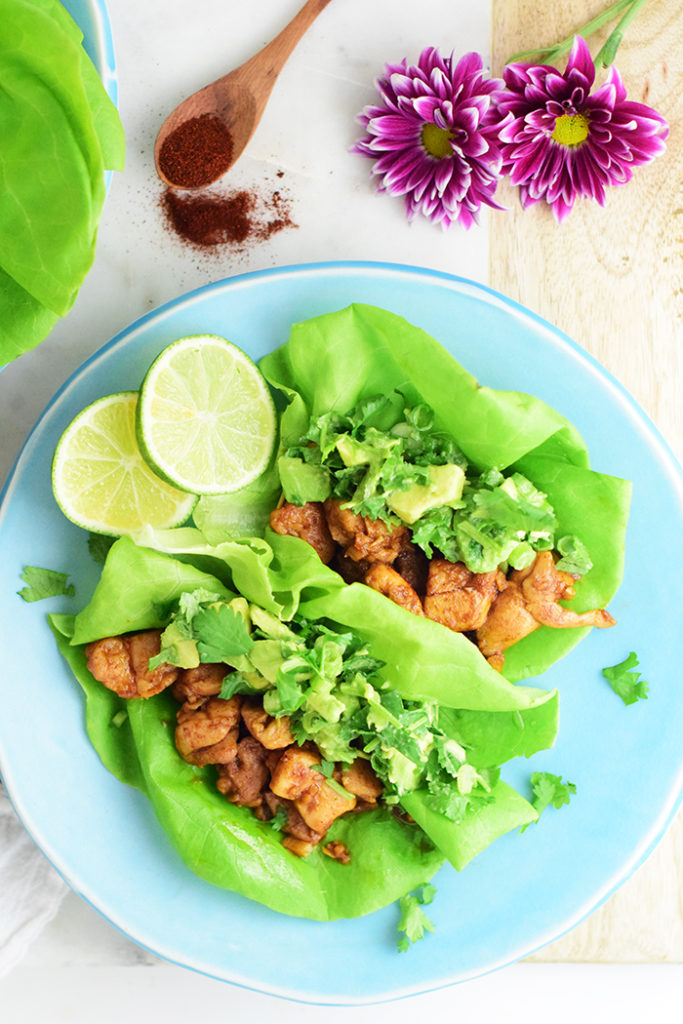 This is one of those recipes I've been keeping from y'all! It's weird because usually I share my favorite ones right away! Since BMW and I work from home we typically make our lunch everyday. Usually something pretty quick but delicious and satisfying nonetheless. At least, when I look forward to lunch then I'm not as tempted to grab something quick or order takeout. Although that certainly does happen. If you're trying to eat lean or looking for a quick weeknight dinner, then this is it! Less than 30 minutes, maybe even less than that!
This post contains affiliate links. If you purchase a product through these links I may earn a few pennies. Thanks for keeping this free blog going!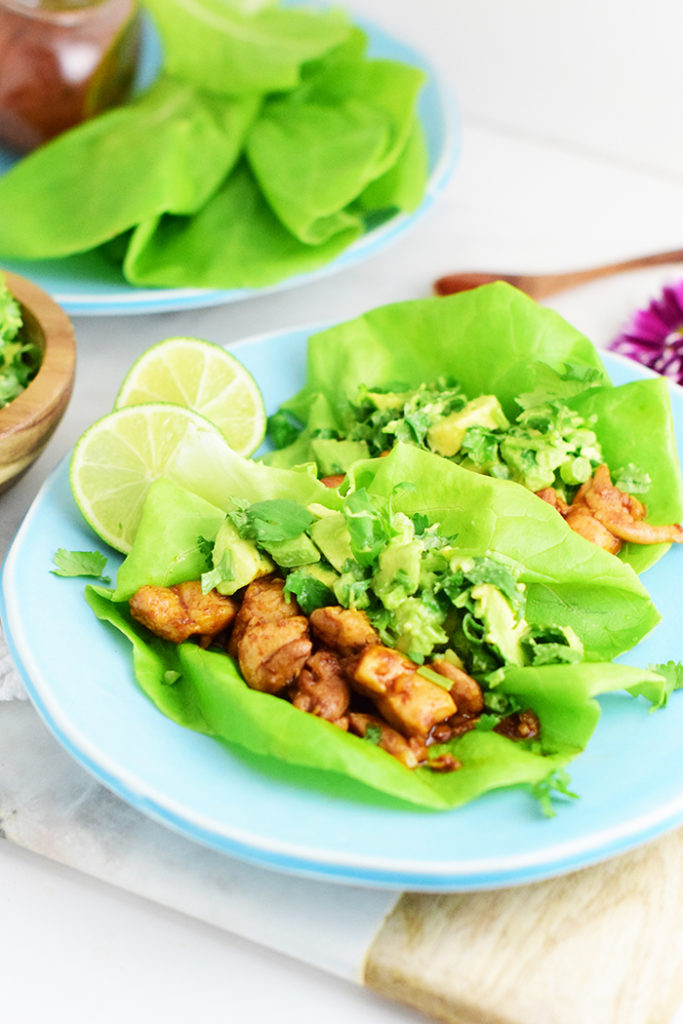 Quick, Healthy, Cheap Meals
Fun story, my Grandma told me never to use the word cheap. That it has a bad connotation and that things are simply more expensive or less expensive. I've really adopted that into my vocabulary and it's something I have not forgotten. However, I do feel like when people are searching for recipes, often times the words "quick" and "cheap" are often used to describe family meals.
I prefer to think that these Smoky Asian Chicken Lettuce Wraps are affordable because you can use a high quality chicken thigh. The thigh of an organic free-range chicken has so much flavor and provides a lot of nutrition but since it's not the breast, it is much less expensive but still gives you all that goodness!
Bonus points because you can sub out the butter lettuce for romaine or iceberg, whatever you have on hand. I love the lettuce wrap because it feels fancier but you can definitely make this a salad if that is more your style. Gotta love an adaptable recipe!
Smoky Asian Chicken Lettuce Wraps
Serves 2
Ingredients:
1 lb boneless, skinless chicken thighs
1 head butter lettuce
1 small avocado
2 tablespoons chopped cilantro
1 tablespoon chopped green onions
1 small lime
1 tablespoon coconut oil
1 tablespoon minced garlic
1 tablespoon minced ginger
1 teaspoon ground smoky chipotle
1 teaspoon paprika
1 teaspoon chili powder
1/2 teaspoon salt
1/2 teaspoon black pepper
Directions:
Cube avocado and mix with cilantro, green onion and juice of lime. Set aside.
Dice chicken thighs into bite sized pieces. Toss with minced garlic and ginger, spices and salt and pepper.
Melt coconut oil in a frying pan over medium heat. Put chicken into pan and cover with coconut oil. Sizzle over medium heat until chicken is cooked through, about 8 minutes.
Divide chicken into butter lettuce leaves and top with avocado. Serve with additional lime wedges and hot sauce if you want some extra heat. I personally love to add Taco Deli's Doña sauce on these!