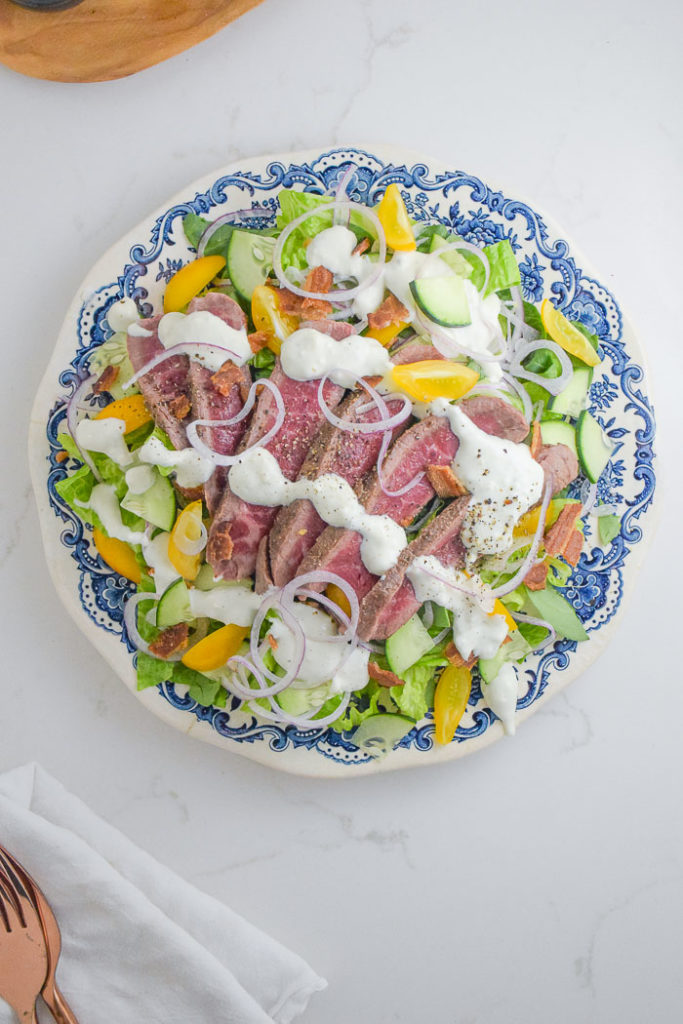 It's officially too hot in Austin to cook so big, veggie-filled salads it is! BMW and I are big fans of wholesome, hearty salads for dinner during weeknights. They are easy enough to throw together, have a lot of nutrition and feel like you're eating a good meal. We occasionally will add a glass of wine or some chocolate afterwards to round the meal out. This steakhouse salad with blue cheese dressing is just what we needed this week!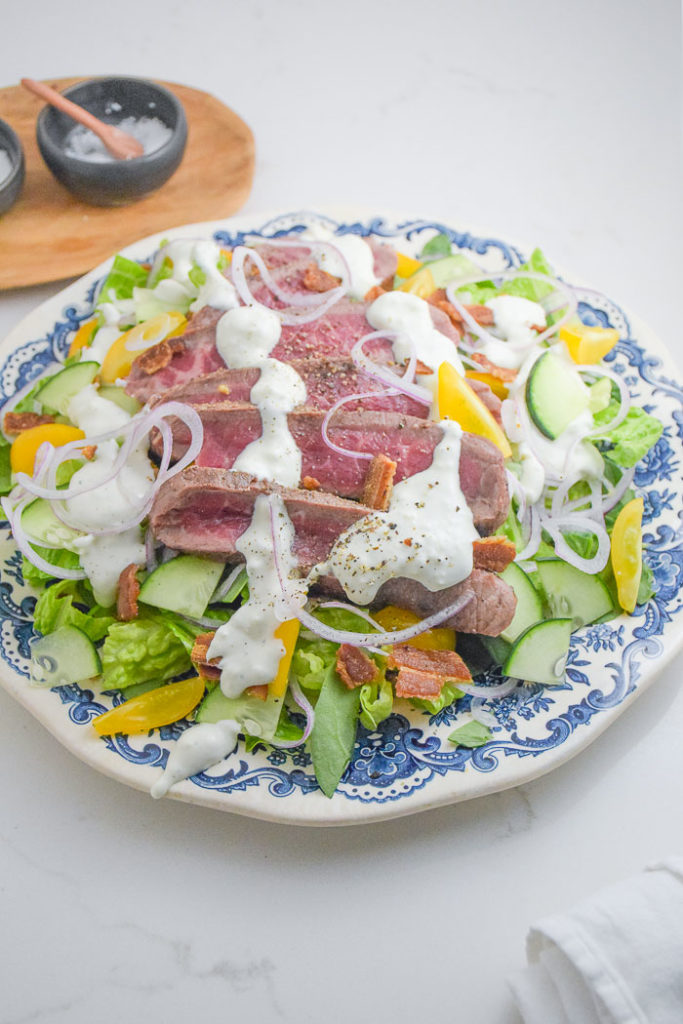 BMW and I are both fans of date night in meals. I am always searching for recipes to make that feel a little indulgent but aren't too calorie heavy (this salad is meant to be eaten as a meal!) and of course are easy enough to throw together after work! That's where this blue cheese dressing came in. I was craving a steakhouse salad but didn't really want the whole steakhouse experience, so I whisked this up and voila– date night!
I was even able to use some tomatoes from our garden!
Steakhouse Salad with Blue Cheese Dressing
Makes two servings
Ingredients: 
Salad:
1 single serving head of romaine lettuce; about 3 cups chopped
1 cup of baby spinach, chopped
2 strips of bacon, crumbled
1/2 cup diced yellow tomatoes
1/2 cup thinly diced cucumbers
1/4 cup very thinly sliced red onion
1/2 teaspoon salt
1/2 teaspoon black pepper
1lb flat iron grass-fed beef
Dressing:
1/2 cup crumbled blue cheese
1/4 cup heavy cream
1 teaspoon white wine vinegar
1 teaspoon garlic powder
1/2 teaspoon onion powder
Directions: 
Make the dressing first. Begin by whisking together blue cheese, cream, vinegar, garlic and onion powder. Let sit covered in the fridge until a few minutes before serving so flavors can meld. Can be made 1-2 days in advance.
Pat each side of the steak with salt and pepper. Sear on high heat in a cast iron pan for 2 minutes per side. This is will make a rare steak, add an additional minute per side for a medium temperature. Use a thermometer to get it exactly where you want it!
Chop lettuce and spinach and toss together. Cut cup onion, cucumber and tomatoes and add to lettuces.
Plate the lettuce and vegetables. Top with dressing and crumbled bacon. Black pepper and salt to taste. Enjoy immediately!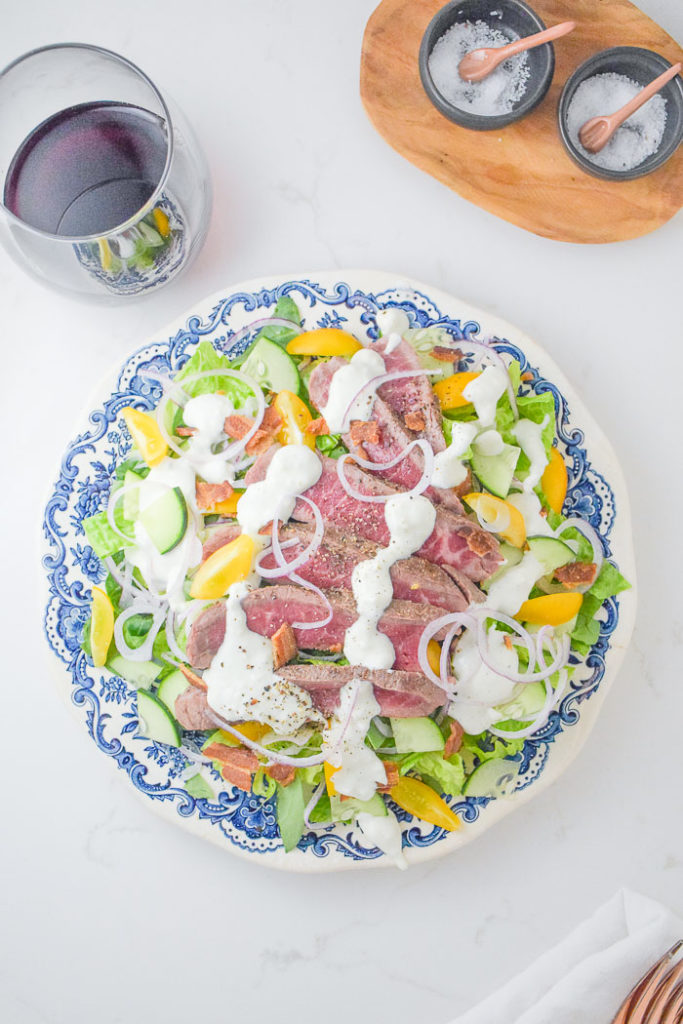 What are your favorite salads?