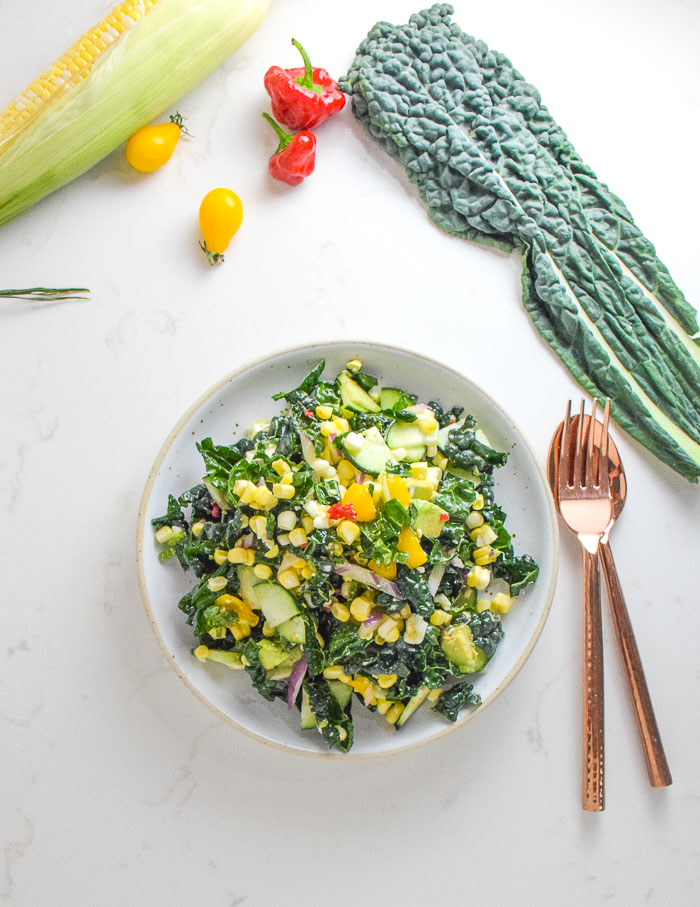 I often find myself looking for dino kale every time I enter the produce section at HEB. And more often than not, I am left empty handed and disappointed. You see dino kale is far superior than its cousin curly kale. It's much less bitter, has a softer, politer texture closer to spinach and offers all the kale-y nutritious goodness which is reason we even eat kale in the first place. Am I right? So when I was lured into Wheatsville by at a 2 for $5 sale on Grandma's Hummus, I spied my elusive dino kale and thus this summer corn and kale salad was born to be the bed for the delivery of my tomatoes and peppers that I've been growing!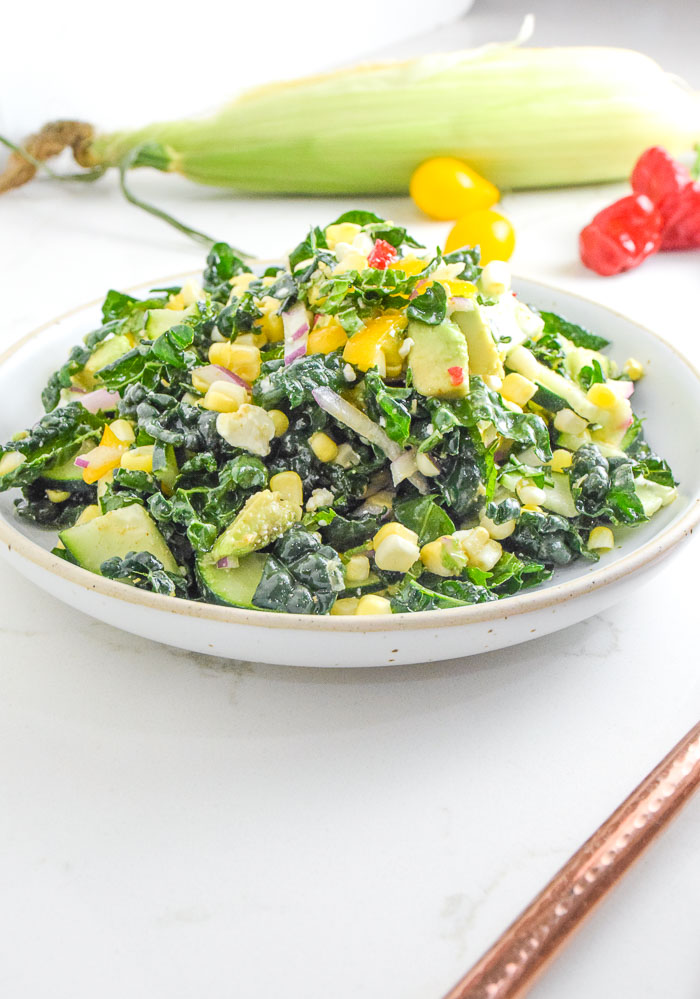 I suppose I should have mentioned that I've been growing peppers and tomatoes this season! I wanted to try my hand at adding some more produce to my home garden and so far it's been somewhat of a success. My main thing is beating the squirrels to the ripe tomatoes! The peppers definitely help with this!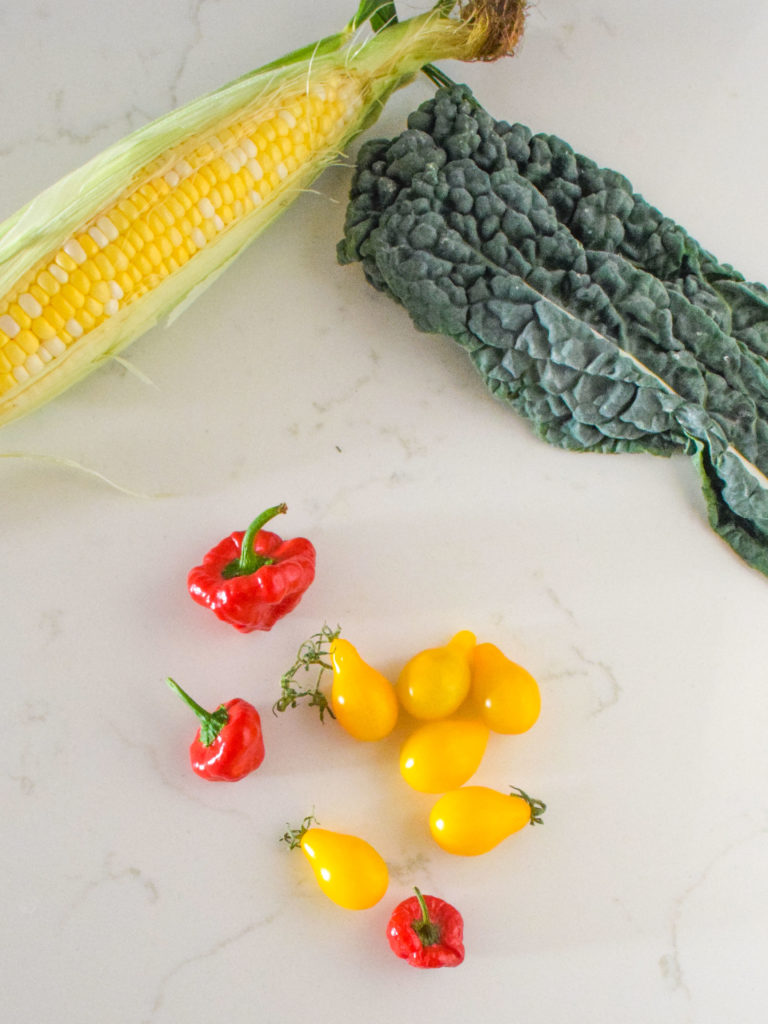 When I was able to nab a few tomatoes before the little buggers got them, I wanted to make something that would play to their flavor. This is how I came up with this corn and kale salad! Last year I grew two types of peppers: Purple Jalapeños and Green Jalapeños. Which basically just tasted the same but were cool because I grew them and some were purple haha. This year I decided to try some harder to find peppers: Scotch Bonnets, a super spicy Caribbean pepper that first tasted on a trip to Antigua, and Gong Bao, a Thai long pepper. For this salad, I added a little scotch bonnet! You can add any pepper you like or none at all. That part is totally optional.
I love how fresh and light this summer corn and kale salad is! It just so happens that if you find yourself with a garden full of fresh tomatoes and/or peppers, then this makes a great bed for them!
Summer Corn and Kale Salad
Ingredients:
1 bunch of dino kale
2 cups of sweet corn
1/2 cup yellow pear tomatoes
1/2 an avocado
1/4 cup thinly sliced cucumber
1/4 cup thinly sliced red onion
1/4 cup crumbled feta
2 tablespoons of fresh lime juice
2 tablespoons of olive oil
1/2 teaspoon cumin
1/2 teaspoon kosher salt
1 very small scotch bonnet pepper, minced, about 1/8 of a teaspoon
Directions:
Wash and remove the dino kale from it's spine. Thinly chop the kale into strips. Then massage with lime juice and salt and let sit in a mixing bowl.
Slice corn from cob and toss kernals with water to wash. Drain and set aside.
Thinly slice cucumber, onion. Cut avocado and tomatoes into chunks. Very finely dice the scotch bonnet pepper.
Add olive oil and cumin to kale and toss until well mixed. Toss in other vegetables and combine. Top with feta and serve.