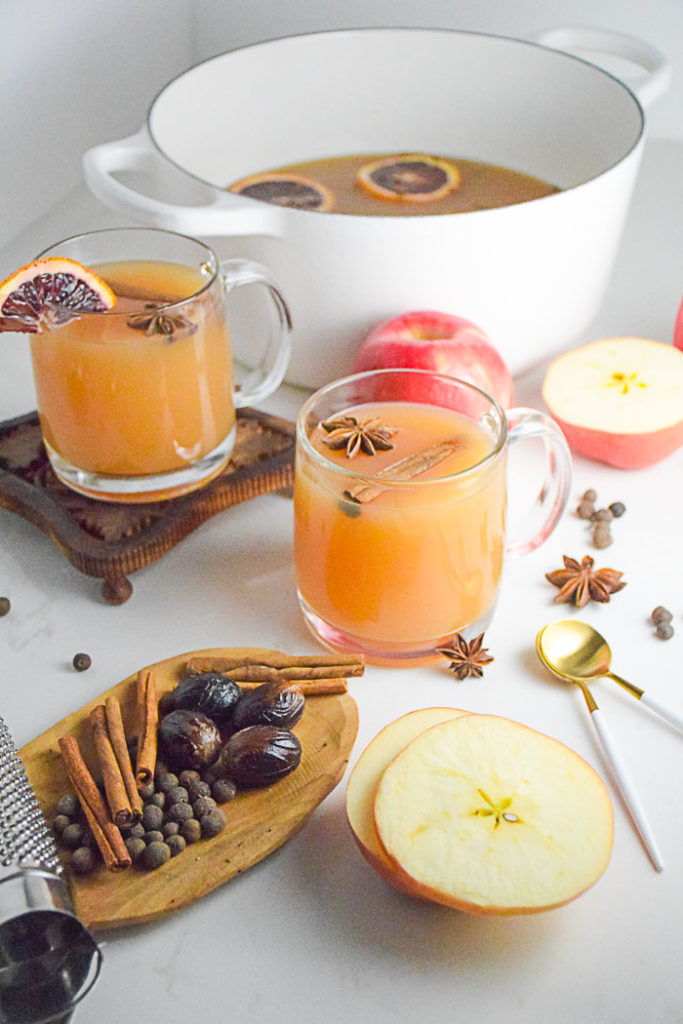 I love making batch cocktails when I have groups of friends over! For Friendsgiving this year, I thought what better than to have a huge pot of hot mulled apple cider for my guests when they arrive! Not only is it delicious, it also makes your whole house smell absolutely fantastic. Plus, it's what I like to call stupid easy.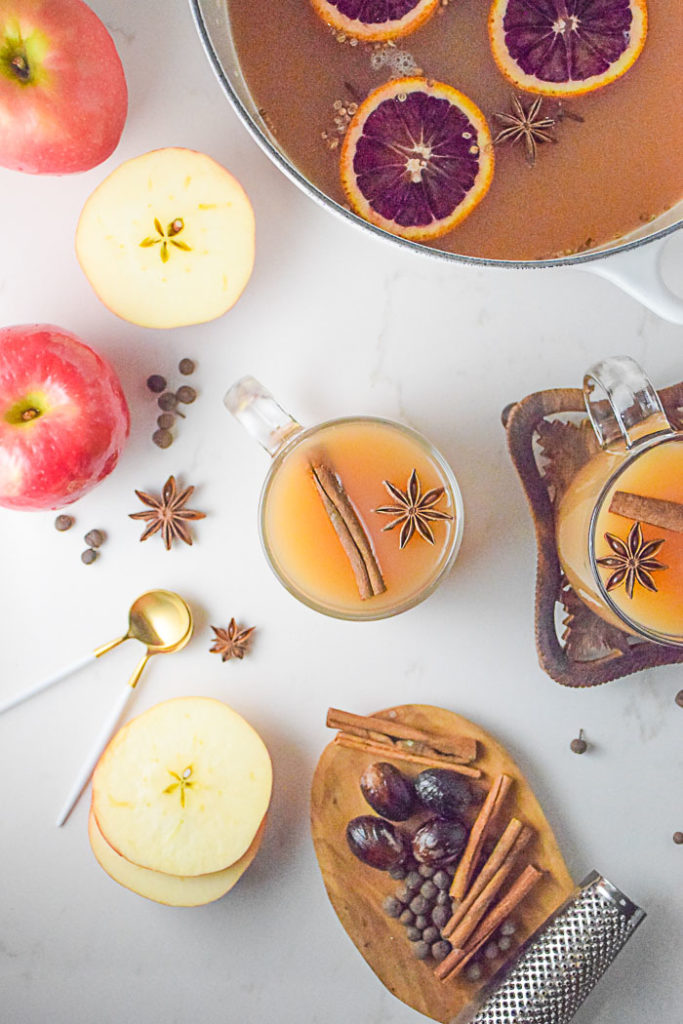 I call it stupid easy because all you need to do is throw all the ingredients in one pot, stir and then keep warm! Your guests can serve themselves. That way if they want a few sips or a few cups, they can easily get it themselves. You could even set a little tray with the cups and spices and garnishes for an extra cute factor.
What are some of your favorite hot holiday cocktails?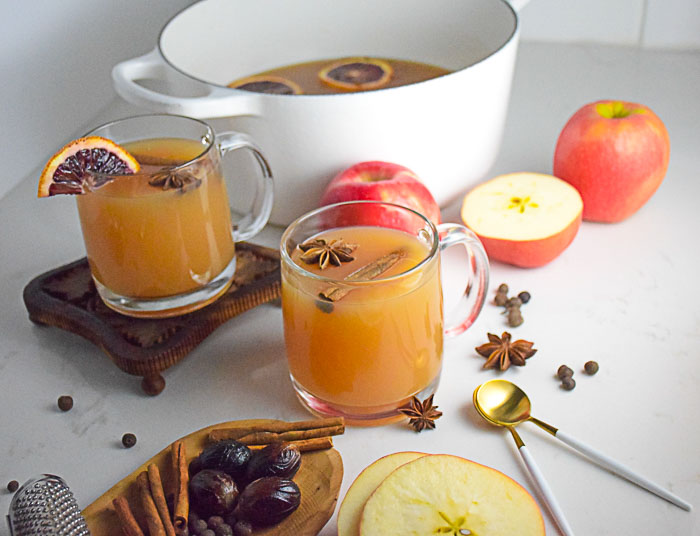 Hot Mulled Apple Cider
Makes about 12 servings
Ingredients: 
6 cups of organic, unfiltered apple cider
2 cups of good quality whiskey
4-6 orange slices
4 cinnamon sticks
2 tablespoons of mulling spices
2-4 whole star anise
apple and orange slices, nutmeg and cinnamon sticks for garnish
Directions: 
In a large pot on the stove, combine whiskey, apple cider, orange slices, cinnamon sticks, mulling spices and star anise over medium heat. Stir occasionally.
Once hot, but not boiling, keep warm on the lowest setting. Serve warm in mugs and garnish with apples, oranges or additional spices.